Back to the bottom of Hong-Kong thriller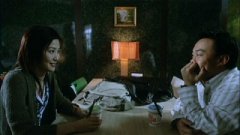 What exactly is what we call "melo" (soppy) ?
Is it some treatment of stories ? Is it a simple tool, just like action or romance ? Or is it a genre of films, full-fledged ? Many will say that a lots of movies could be called "melodramas" or even "meloromances". But is it a reasoning with a real leg to stand on ? Indeed, according to this rather simplistic thinking, a movie like Love Battlefield would quickly be labelled as an "action melodrama" or something close enough. And doesn't this lead to reduce a much more complex work into some simple and trivial label ? And if you follow this logic, A Better Tomorrow could suffer from a similar arbitrary categorization. No, A Better Tomorrow is a thriller or a mob drama treated in a "melo" way, just as Hana-Bi (the comparison is risky, I agree) is a social drama, a tad "moby" (meaning in a mob way, not the singer...), however treated in a most uncluttered way (like most of the films in the land of the rising sun), making the viewer's emotion spring up in a simple dialogue or a barely moving shot, as the suggestion and the near muted playing of actors is sufficient for that ; while John Woo uses melo to evoke emotion, using musics and heavy dialogues (like Chow Yun-Fat's at the end of ABT, ended by a bullet in his head, right in front of Leslie), sometimes a tad "cliche" in scenes often overdirected and sometimes almost unrealistic but necessarely "too much" to operate efficiently.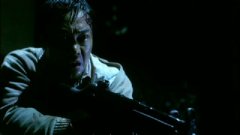 And maybe "melo" or what some would call "romantism" is to Hong-Kong cinema what "unclutteredness" and delicacy are to japanese cinema. Inevitably, "melo" doesn't come without some aspects that some people hardly buy (you can notice that most of the LB detractors have in common this credibility gap argument), but just like the subjective rythm slowness of a Kitano's will put to sleep more than one. But actually, no need to discuss about that because all of this is a matter of tastes. Anyway, for me, Love Battlefield follow the path of great movies but mostly cult ones (A Better Tomorrow, A Moment Of Romance and so much others) for it uses the codes of a central genre of films, without being nothing more than a copy nor falling into an overdose of references. So it's after many years of "crisis", punctuated by more or less successfull tries and even some internationalization attempts in order to renew the genre (I think about movies like Infernal Affairs or Jiang Hu), that Hong-Kong thriller salvation finally comes. With One Nite In Mongkok and this beautiful Love Battlefield, 2004 was the year of the return to the bottom, a return which won't eventually last when you see the failure of those two films at the local boxoffice.
Actors playings are excellent, it even comes to a point where they could even teach most of hong-kongese actors "not qualified enough" like Lau Ching-Wan literally said in an interview of some chief editor of a french website... Eason Chan Yik-Shun, even though he's a singer in the first place (although guys like Leslie Cheung Kwok-Wing proved that it doesn't mean anything), already very convincing in comedies a bit ambiguous like Enter The Phoenix, shows a real talent and largely contributes to the "crescendo" and unbearable effect of the situation.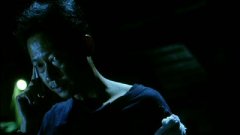 Niki Chow Lai-Kei doesn't put to shame neither, while mandarin actors are (as usual) quite good, even Raymond Wong Ho-Yin, in a role not very useful however played quite neatly, shows better skills than usually.
Soi Cheng Po-Shui's direction isn't revolutionnary but brings a few nice effects and let itself carried by a "pop" music objectively not that great but so beautiful and efficient in "key" scenes.
In Brief, thanks to an excellent screenplay far more deep than the large present average, thanks to thin skinned characters played by brillant actors, thanks to a wonderful music and a general treatment wellknown and incredibly effective of realism even though paradoxically but voluntarily a tad "too much" form times to times, you happen to feel a lot of things during this movie, which already is a guarantee of quality. Therefore, for those who doesn't fear "melo", for those who appreciate Hong-Kong thrillers with all the unlikelyhood and the extravaganza that come with, Love Battlefield is a great movie that one should see.
Breaking You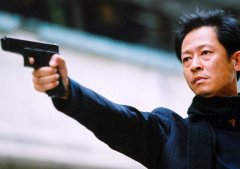 After years of commercial comedies and artistic disapointements, Hong Kong cinema keeps on fighting to just survive, and hardcore fans keep on complaining about the famous "golden age", and that all the new movies are so lame compared to this famous period. All the expectations placed on new directors like Dante Lam or Marco Mak didn't really lead to anything, and the new generation of actors and actresses generates more jokes than anything else. Some fans noticed Horror Hotline and New Blood in the bunch of awful horror movies produced in Hong Kong recently, but after a very disappointing Death Curse, they were wondering if the director, Soi Cheang, should be place in the group of promising talents, or in the ever growing group of disappointements. Produced by Joe Ma's Brilliant Idea Group, Love Battlefield was clearly the answer to this question. The excellent trailer gave some big hopes, and oh joy, the movie delivers.
Love Battlefield is some kind of twin brother of Breaking News. Both are following the trend created by Infernal Affairs, and talks about a group of chinese criminals killing cops in Hong Kong. When the Johnnie To movie clearly chooses to reduce the character development for the benefit of the rythm, the Soi Cheang movie chooses the opposite solution: the characters' relations will be enhanced by the drama, and vice versa. When Breaking News is fun and enjoyable, Love Battlefield is raw and touching. When Johnnie To decide to shoot 8 minutes of gunfight in a street, Soi Cheang decides to shoot a quarrel in a parking lot. In a way, his movie recalls Till death do us Part, one of the best dramas ever made in HK: the treatment is very realistic, even if the situations are quite extreme. But by using extreme situations, the movie succeeds in creating extreme emotions.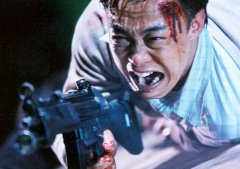 If Soi Cheang is not as impressive as Johnnie To with this camera, he is still delivering an excellent directing, with some memorable scenes, and some little mistakes (some useless slowmo). The actors are also excellent, Eason Chan proving once again that he can be very good outside of a comedy. The rythm is also efficient, and the musical theme is really matching with the mood of the movie. Some may find the ending a bit over the top, as it really is, but at least Soi Cheang always follow his guideline.
So where is the problem ? Kenny from Boy'Z? Some average kung-fu made by Eason Chan? A loosy commercial ending? Not event, the pop stars are never overacting here, except Raymond Wong bringing a probably useless humor. The action scenes are very simple and efficient, and the characters are never caricatural. Love Battlefield is not a masterpiece, several things could have been improved. But that's already a very good drama, with a big emotional potential, according to who is watching it of course. It also confirms that fans should remember the name of this young and talented director.