The Longest Night
Plot: Due to a train accident, no train can leave Hong-Kong until next morning. During this night, three couples will be made: a man and a porn star, a taxi driver and a young gay, a woman and an airline pilot.
Beside his wonderful masterpieces, Stanley Kwan has also produced this movie based on the novel The Accident written by Julian Lee. Julian is also the director of the movie but we could question ourselves about how much Stanley Kwan was involved in the creation of this film as the directing in general is very close to the beautiful Hold You Tight. Anyway, The Accident can stand up on his own and easily compete with Stanley Kwan's works.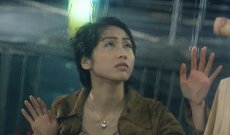 The Accident is about wanderings of both the soul and the body of characters haunted by their inner demons but Julian Lee give us three visions, three couples lasting for one night who will know different endings. Gigi Lai represents this sentiment of wandering the best: wherever she goes, she only goes from one deception to another although the whole world around her seems to be alright, creating in herself a strong feeling of loneliness. Paradoxically, she's the one who will have the best fate, saved for one night by an airline pilot who will listen to her despair (although this aspect of confidence is not shown explicitly). What comes next is a taxi driver who goes trough the city thinking of making a new life with a young gay stud who makes him dream that about a better life together in China but what we see here is just a game between sexual desires and hopes, a game where feelings get mixed and things get darker trough this passionate night. This results in getting the protagonists into doubts, the kind of confusion which breaks every confidence they could have in themselves. But opposite to those souls getting revealed, it's paradoxically a porn star (Almen Wong) who never reveals the depths of her tortured soul. This where the character of Almen Wong becomes the heart and the central element of the movie because like a wounded angel she just throws her body and soul in a relationship doomed from the beginning with a man who won't understand all the anguish which lies in her. In the end, shooting a love scene or a rape scene is the same as her spirit has already excluded herself from this world, dreaming of distant horizons.
The slow pace is very hypnotic and it gets along well with the dynamic directing which can offer from times to times such striking ideas as when an anonymous couple on their bike violently crash, with chaos and blood everywhere, they search for each other then it cuts to goes to another couple making love: This a true moment of real art which summarize well the spirit of the movie and it puts The Accident in the unknown but excellent arthouse HK films category which waits for you to be discovered.
Wandering souls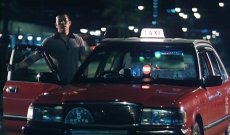 For a first movie, The Accident is really a nice surprise. Of course, some will be bored by this kind of story, where a lot of little stories mixed to say the same thing. Here we follow several persons during a night in Hong-Kong, they will meet someone, in the middle of their problems and sadness. The Accident is a sad movie, full of wandering characters who just want to be happy.
The movie is quite impressive for a first attempt. The directing and editing are particularly efficient, even if some scenes are not as efficient. The rythm is quite good, there are some beautiful shots, and the atmosphere is efficient, thanks to a good use of music and camera moves. Then the acting is also surprising, with some well known supporting actors taking unusual characters. Andrew Lin is not a great actor, but it's pleasant to see him as someone else than a bad guy, Almen Wong is also quite well used (which means "not only for her breasts"), Gigi Lai provides also some nice scenes, and Ben Ng is a very nice surprise with a difficult character.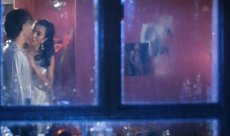 Adapted from a novel, the story takes care of the characters, giving them interesting qualities and lacks. All of them are just looking for some love, and the Accident could be the train accident causing all those meetings, but also the decision of a night. For a HK movie, it's quite crude, with several sex scenes, including gay ones. But sex is not a commercial tool here, there is really a story behind each scene and character, which makes each sex scene totally included in the story and useful.
As a conclusion, those who likes this kind of "atmosphere" movie with good performances and artistic directing should really give a chance to The Accident. Dark, sad, erotic, realistic, this first directing attempt from novelist Julian Lee is everything except an accident.