The story of a woman as tormented as her people history, background of the film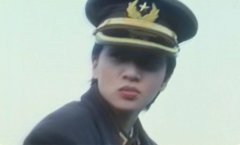 Kawashima Yoshiko narrates the epic story of the main character on a chinese historical background. On this point, it's comparable to certain movies like Farewell My Concubine, The Last Emperor or even To Live. Following the exemple of Bertolucci's film, it is an imperial family member who is biographied here : the 14th Qing princess : Aijingoro Xian Wang-Yu (in manchurian), Jin Bi-Hui (in mandarin) and in cantonese in the movie : Kam Bik-Fai also named in japanese : Kawashima Yoshiko (played by Anita Mui Yim-Fong).
This 8 years old girl receives a great task to accomplish : she's sent, not 2 years after the fall of the Forbidden City, to Japan where she's adopted by Naniwa Kawashima, in order to receive an elite education and to take part into the revival of the Manchu dynasty. She's forced into marriage according to a japanese plot with the young Mongol prince in order to indorse the Mongol-Manchu conglomerate which, under cover of the Japanese who try to repel Kuo Min Tang armies (party led by Sun Yat-Sen and which ended up taking over Ta´wan where it's still the main political party) and establish the Manchuguo, cheap junk country led by Aijin Goro Pu-yi (the last emperor of China) who was actually the puppet of the Japanese who was already occupying Shanghai and who's actually interested in conquering whole China. When Yoshiko Kawashima realizes that se'll only be a pawn in his japanese step-father's plans, she decides to leave and head off to conquer the world and is going to slowly become the power woman that we recall now, sharp and heartless. She achieved great things indeed even being appointed as the general of the Manchuguo (meaning japanese) armies and took them in war against chinese. During her journey, she met and cross again later an Opera performer, Ah Fook (Andy Lau Tak-Wah), a Monkey King role specialist, who will also take part in this woman's life.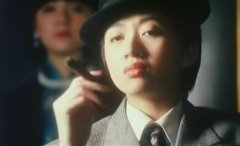 Anita Mui brillantly plays the role of this woman, tormented since childhood, who is nowadays remembered as one of the worst traitress of chinese history. She manages to bring out the general disinterest of the character, essential detachment in order not to lapse into madness ; she even gets to make you feel compassion, because without excusing her, you realize that it's her terrible and way too heavy destiny that made her fall into selfishness, she's ready to kill anyone on her way for the simple reason that anyone would be ready to do the same with her. Andy Lau Tak-Wah is impressive, it's not really amazing to see him execute an opera choreography in a very convincing way, what is more surprising is to see him absorb a background that heavy and serious (it's quite far from his usual young triad characters easyer to place and thus to appropriate) and does a great job with only 15 minutes on screen at most.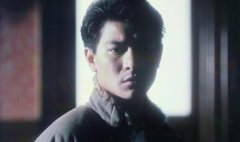 The visual direction isn't really worthy of rememberance but at least doesn't make any wrong note and stages efficiently this epic tale and historical recount although pretty ambitious. Indeed, the movie is shot in Beijing, in Shanghai (not quite sure) and shows costumes and sceneries quite realistic but mostly extremely diverse. You easily capture the colors of those times, the atmosphere of urbane parties bringing together japanese officials, Manchu ex-officials and more or less collaborators chinese. The bad point of the film though is that everyone, so-called japanese (hong-kong actors actually), North and South chinese, speak cantonese in order to be approachable by the Hong-Kong audience but this makes the whole miss the international reach historical movie status (just like The Last Emperor, which is far less excusable when you know the budget of this one, which had the shame to make everyone in the film speak english !).
In Brief, it's another movie with the concept "foreground : character's life / background : country's history" except that here both cross each other as Kam Bik-Fai was involved and influenced directly the background, meaning, China history. A tragic but nonetheless realistic story of a woman who showed no more mercy toward her people than life showed to her. Kawashima Yoshiko is a well-packed movie and a must-see for those willing to discover the troubled history of the chinese 20th century, and even for those more initiated.